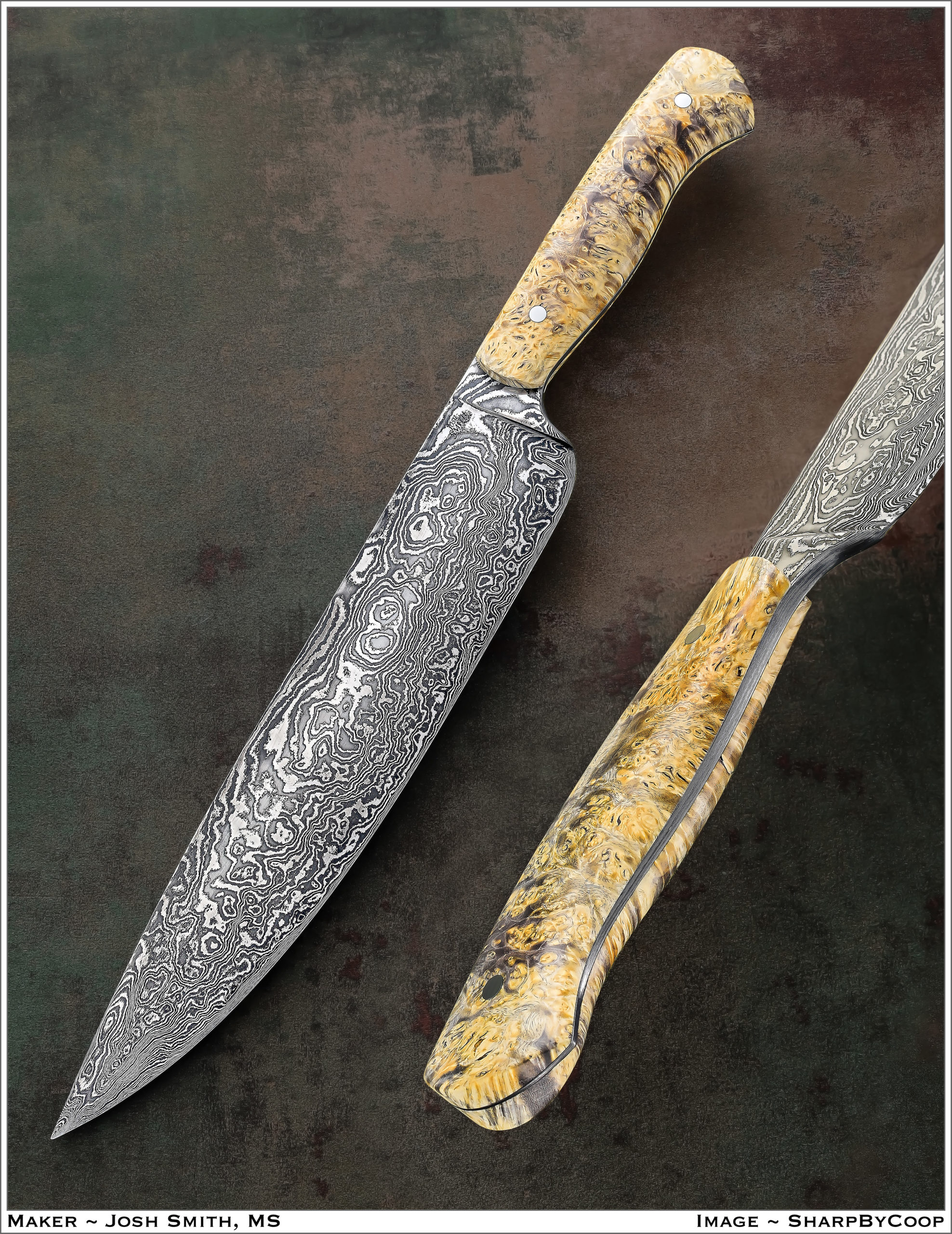 DAMASCUS FAT BOY MEAT SLICER
This super thin 275 layer Damascus blade is perfect for slicing up large cuts of meat or for many other tasks in the kitchen.  The tang is tapered down to .030 at the back of the handle.  In addition to tapering I also hollow out the center of the handle to make it lighter.  The handle is made from stabilized California Buckeye Burl.  This would make a great Christmas present!  The blade is 9 5/8″ long with an overall length of 13 7/8″.  
PRICE:   $1250  

SOLD
Ordering I take orders occasionally for projects that interest me and make me better.
Newsletter
Joining my newsletter list is the best way to find out when I have new knives available for sale.  I use constant contact as my email service which allows you, the subscriber, to opt out any time.   Please join my newsletter list below.