Meat Slicing Chefs Knife
This damascus steel chefs knife is perfect for carving up your family ham or turkey at the holidays.  This knife was designed with a little extra flare with a raised false edge giving it a stylish look! The blade is 7 1/2″ long and the overall length is 12 1/2″.  The handle on this knife is made from Amboyna Burl.
$1250 SOLD!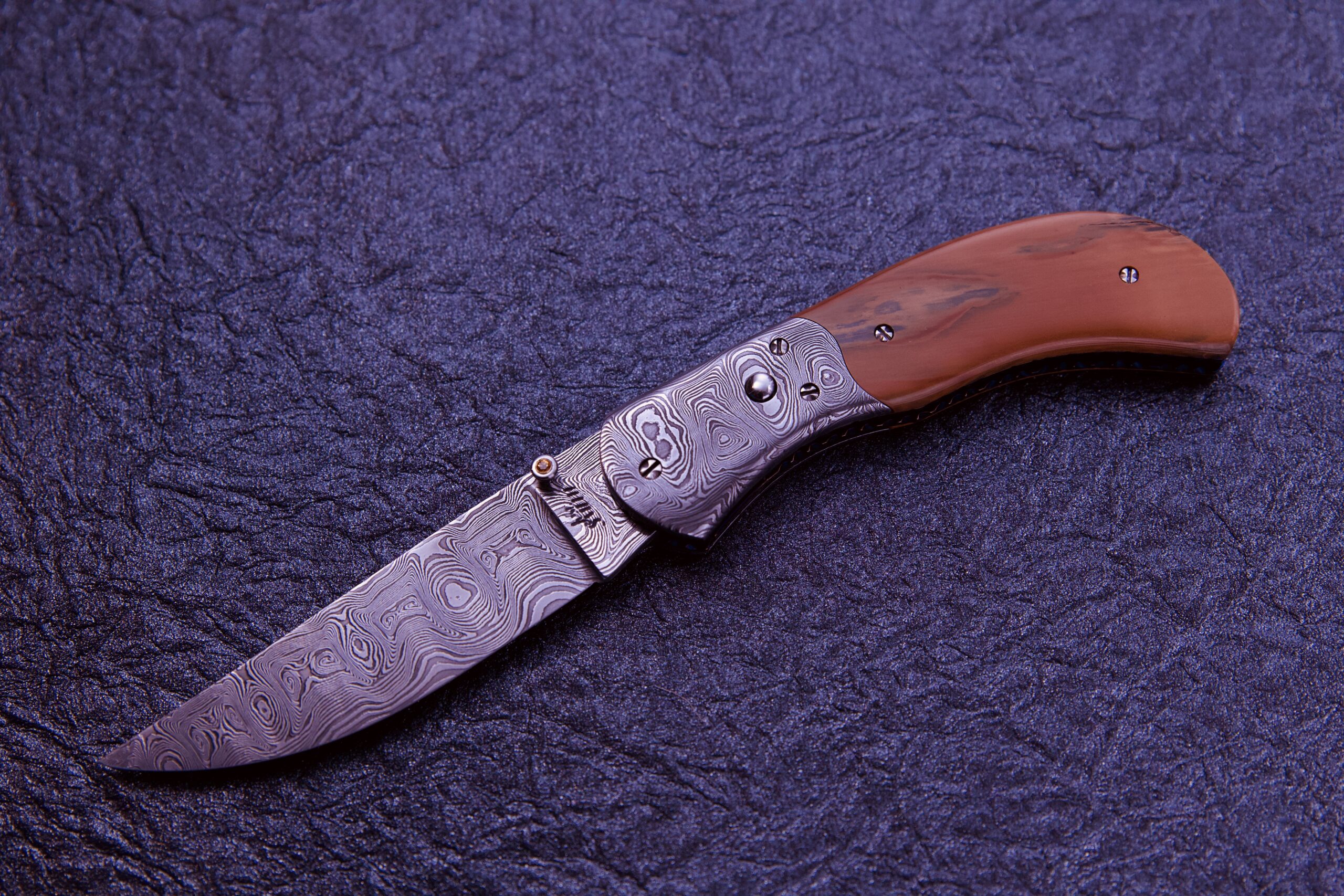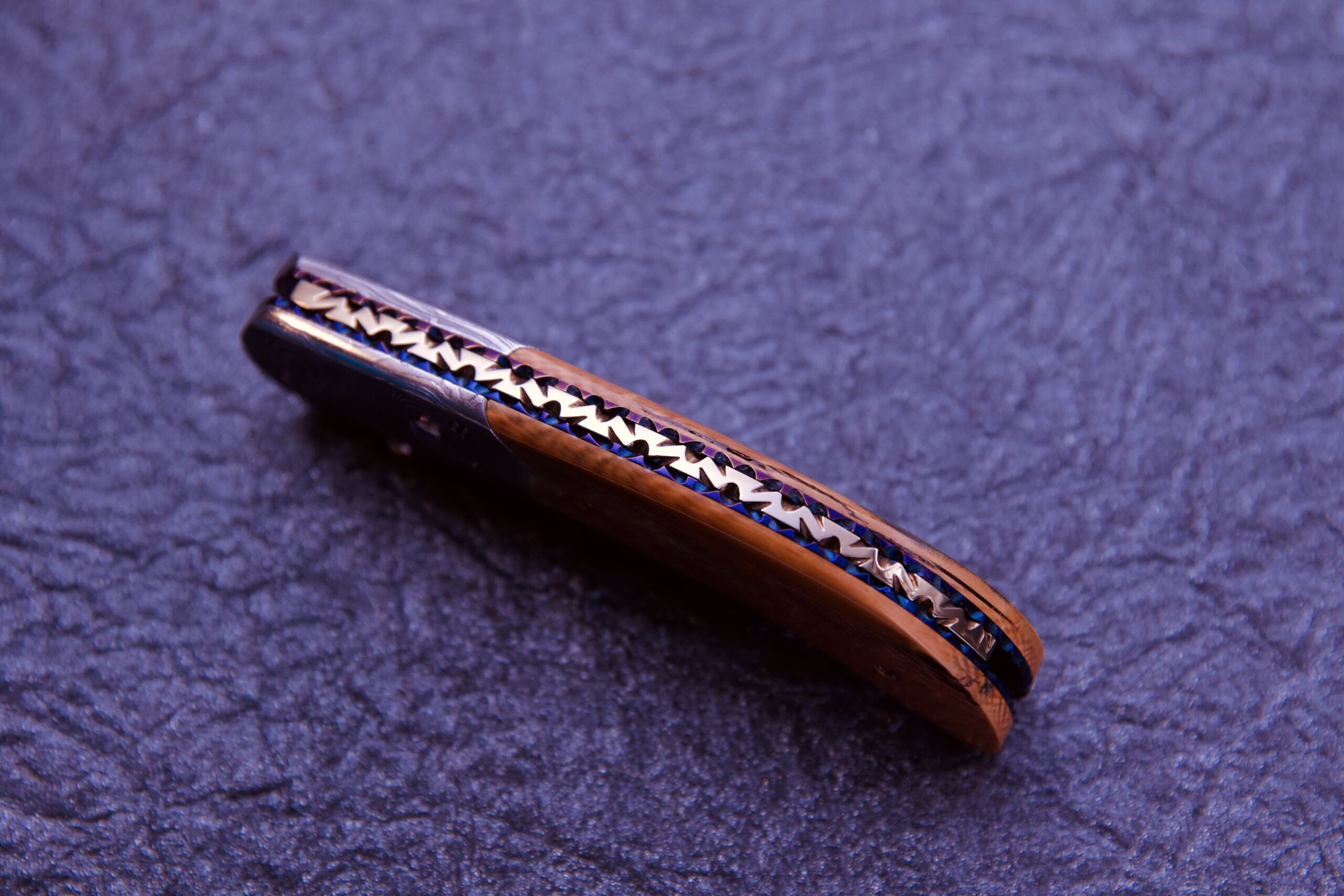 Damascus Double Action Automatic
This liner lock folder was built about 8 years ago.  I am selling it for a customer and it is in nearly mint condition.  The knife's action works perfectly.  With a push of the button the blade flies open.  However it can be opened as a normal folder using the thumb stud.  The handle is made from fossil mammoth ivory and the blade and bolsters are damascus.  The liners and back bar are heat colored and file worked.  I've only made about 6 of these autos so they are quite rare.   
PRICE: $2850   

SOLD!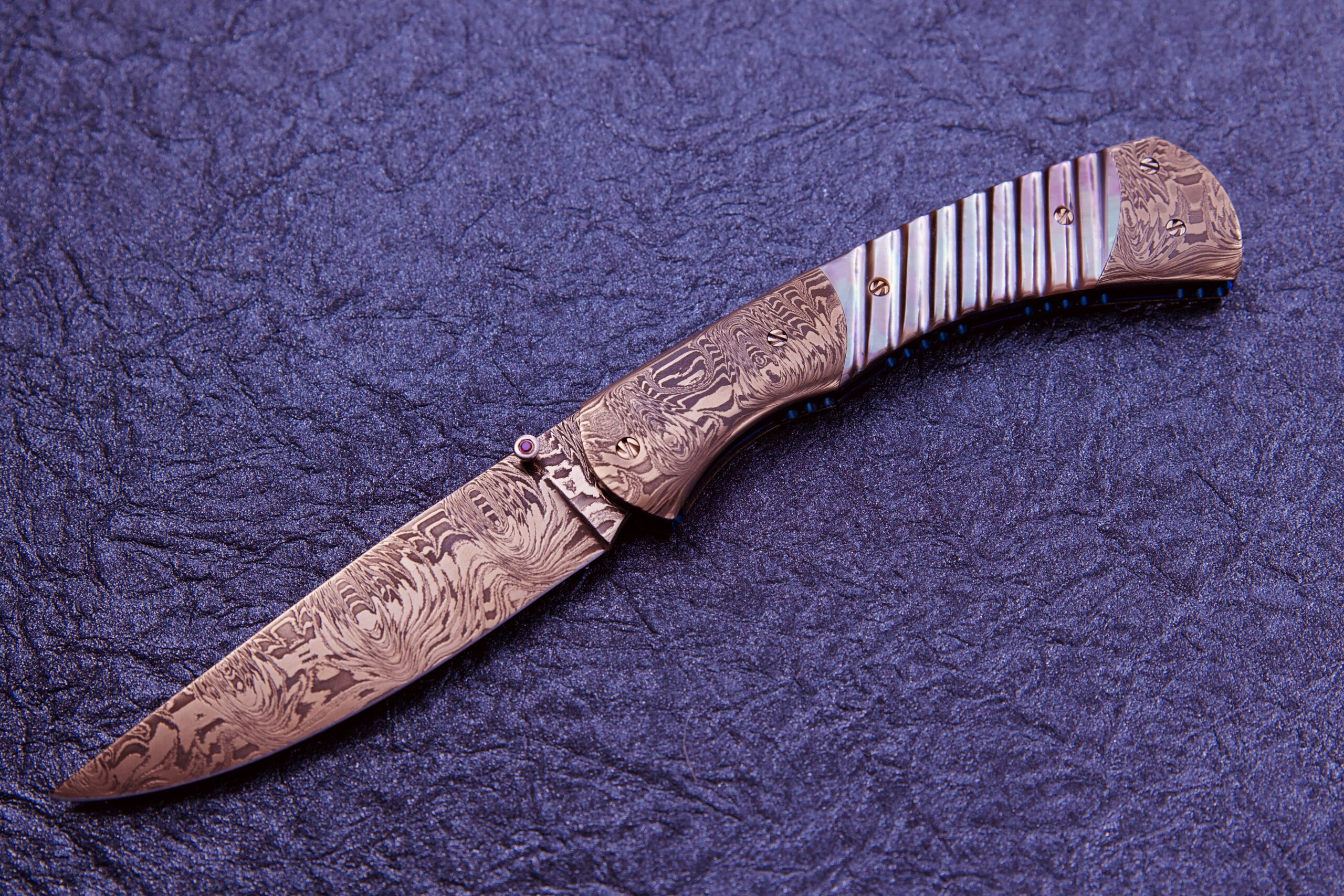 Damascus and Carved Black-lip Pearl Folder
This liner lock folder was made about 8 years ago and is being sold by a customer.  This beautiful folder has a carved black-lip pearl handle on it and has beautiful damascus bolsters and blade.  The blade, back-bar, and bolsters are heat colored gold colored while the liners are heat colored blue.  Notice the curved bolsters and the fit up to the pearl.  This knives has the most gorgeous look! This liner lock folder has a smooth action and would be a beautiful addition to your collection!
Price:  $2400 
---
Ordering I take orders occasionally for projects that interest me and make me better.
Newsletter
Joining my newsletter list is the best way to find out when I have new knives available for sale.  I use constant contact as my email service which allows you, the subscriber, to opt out any time.   Please join my newsletter list below.