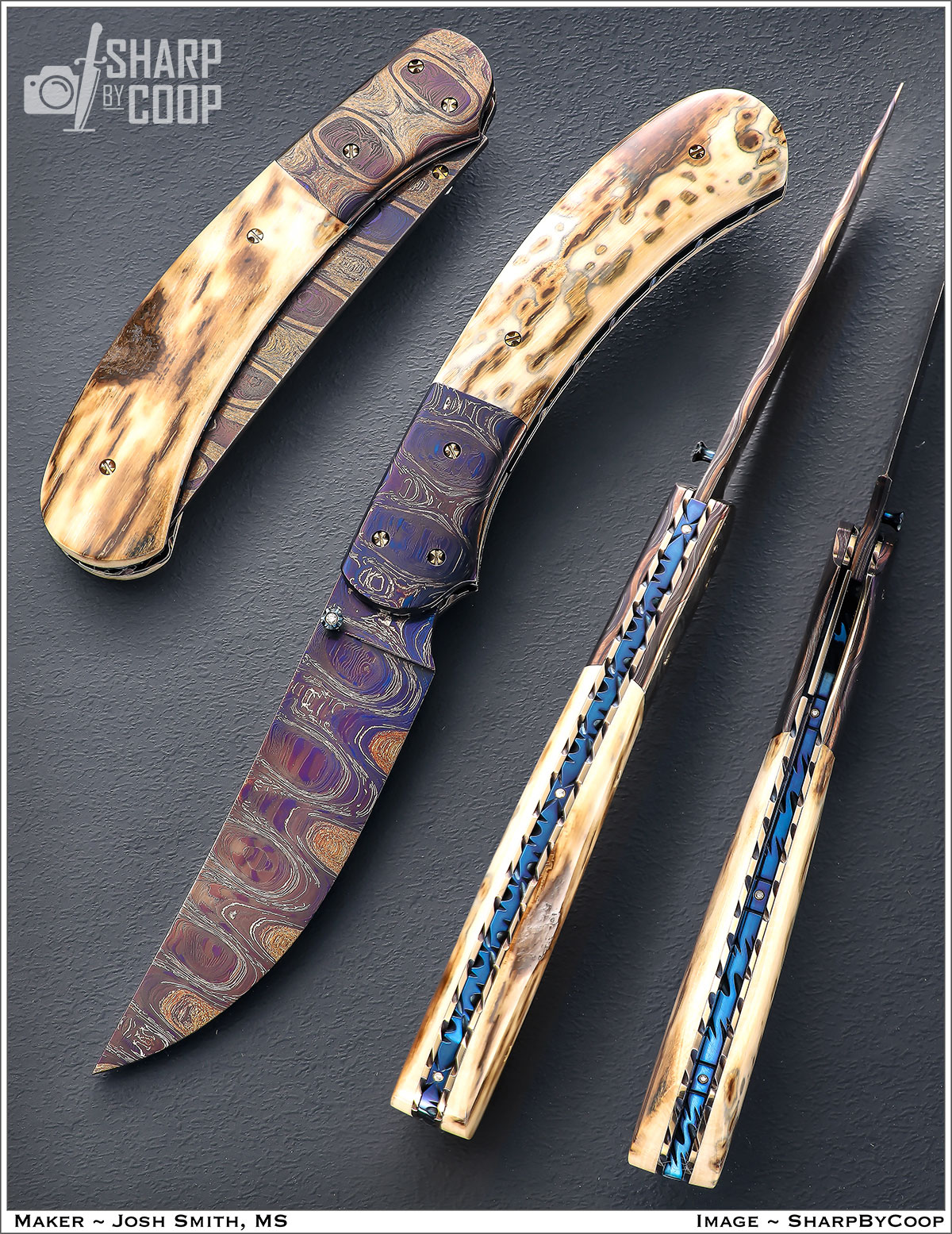 Heat Colored Damascus Folder
This new liner lock folding knife is bursting with color.  The unique mix of steels actually makes the color different on once side of the blade to the other!   The handle material on this folder is really unique fossil mammoth ivory.  I even left the old carved out spot in the ivory that's left over from prehistoric days!  This knife also has heat colored and file worked liners and backbar.  There are three diamonds set on the inside of the back bar and on the outside. The 7th diamond in this knife is set in the thumb stud.  
PRICE:  $2800   SOLD!!
Ordering I take orders occasionally for projects that interest me and make me better.
Newsletter
Joining my newsletter list is the best way to find out when I have new knives available for sale.  I use constant contact as my email service which allows you, the subscriber, to opt out any time.   Please join my newsletter list below.